COMPLIMENTS OF EVO PAYMENTS
Get Lawn Buddy Pro FREE for 1 year
Lawn Buddy and EVO Payments have partnered up to give you 12 months free of the Lawn Buddy Pro subscription - that's a savings of $360!
With Lawn Buddy you can manage customers, jobs, equipment, crews, invoicing, and more; while EVO makes it possible to process ACH payments and have card on file.
This partnership brings you an easy, affordable way to efficiently manage your business operations so you can grow, faster.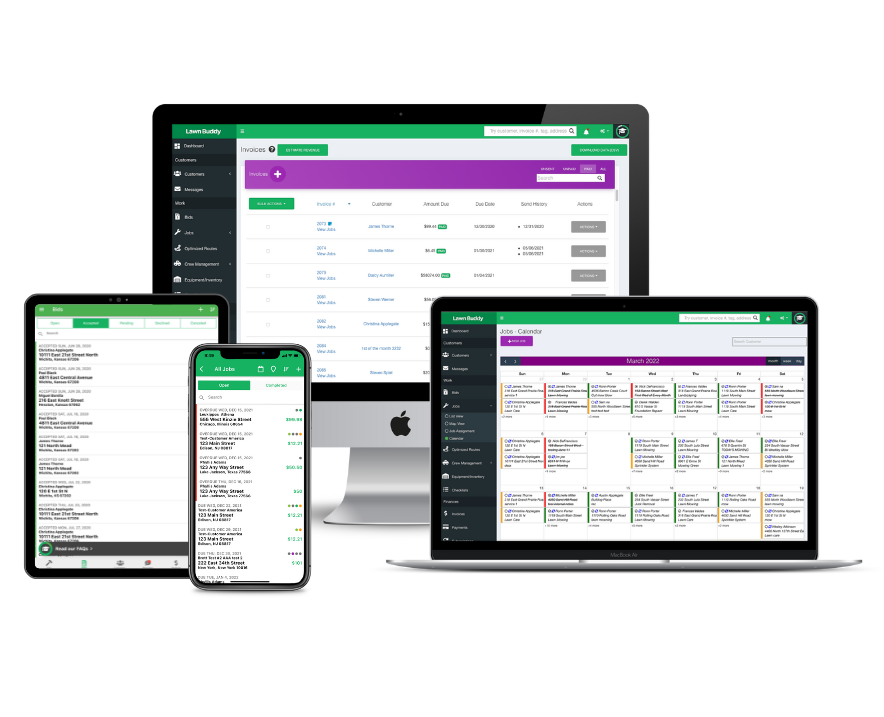 POWERFUL FEATURES
Here's the good stuff
Automatic Invoicing
Once a job is marked complete, an invoice is automatically sent to the customer.
Route Optimization
Save time and money by optimizing your routes each day. Routes are fully customizable and can be refreshed at any time.
Employee Time Tracking
Employees can use the free crew app to clock-in and clock-out for each job.
Crew Management
Assign your crews to different jobs and track their location in real time.
BIG PICTURE
Optimize your business to enable growth
The average Lawn Buddy customer grows their business 10x year-over-year, gets paid 5x faster, and makes an average tip of $20 per job.
By signing up for a year free of Pro, you'll save $360 and you'll be growing your revenue.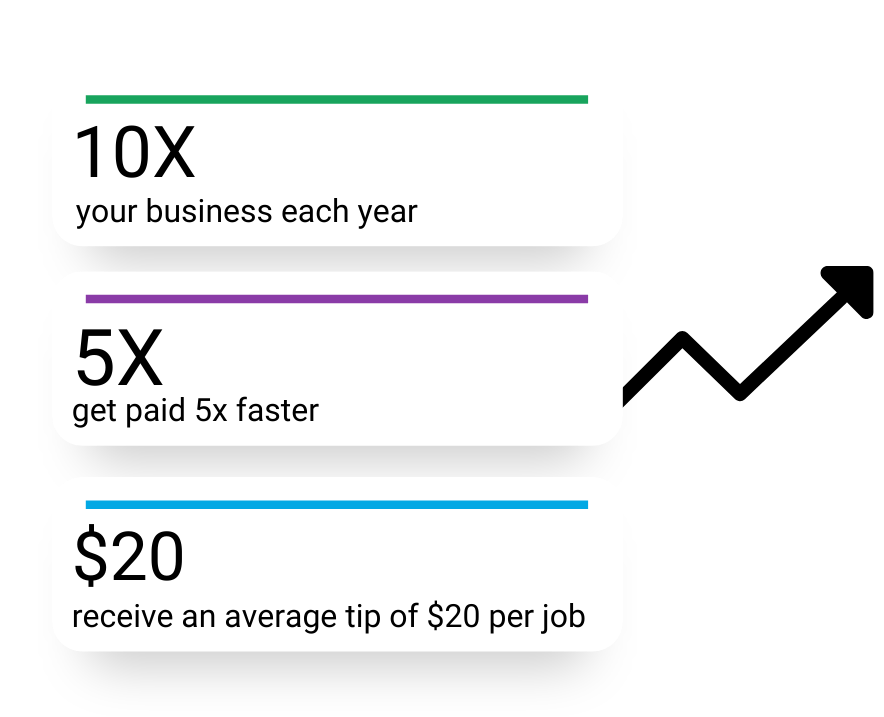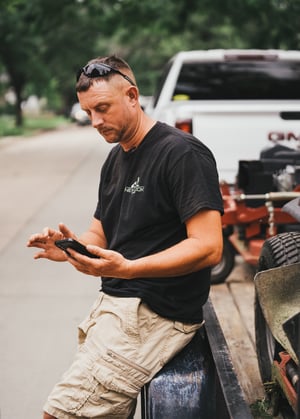 DETAILS
Here's what happens when you sign up
A Lawn Buddy representative will contact you within a business day to get your account set up and waive the subscription fee. Then, they'll walk you through the app to get you fully set up and comfortable using each feature.
Once you're all set up, your representative will be available anytime to answer questions, give more in-depth tutorials, or simply listen to you rave about how much you love Lawn Buddy.
TESTIMONIALS
What our customers say
"With Lawn Buddy, I have everything in place. I've saved many hours with the job functions, bid functions, and customer management. I would recommend Lawn Buddy because it makes you very efficient, super organized, there's just less day to day thinking of what you have to do. You just put things in place and once everything's in place it just goes smoothly."
"Lawn Buddy has really become our whole back office. I would recommend Lawn Buddy to anyone who is trying to alleviate their back office problems. Any issues they're having with invoicing, routing, or customer keep up - Lawn Buddy is a great tool and we've really had a lot of success with it."
"Fantastic App - we have 8 crews doing lawn care and window washing all over the city, and Lawn Buddy helps us keep everything organized. It provides easy scheduling and job estimation for our team, and easy bill pay for our clients. Would highly recommend it!"
What's the catch?
The only catch is that you have to give us 45-60 minutes of your time to get you set up with Lawn Buddy and EVO payments (don't worry, they're integrated together so you only have to learn one app).
How much will it cost after the free year?
After your 12 months are over, the Pro subscription costs $30 per month.
Can I cancel or change my plan later?
You can cancel or change your subscription at any time.
What is so great about the Pro plan?
Our pro plan has the best features for any business and you'll get access to all new features that come out at no extra cost.
One tool for all your business needs